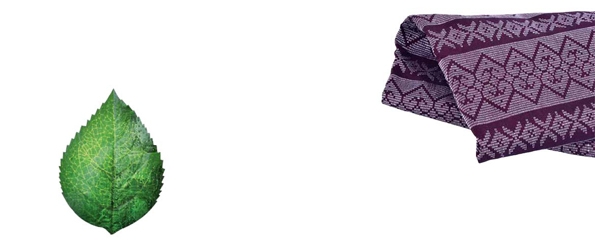 Our Sustainability Stories
Ayala helps build a sustainable nation through the concerted effort of its companies. Each subsidiary makes a distinct contribution according to its strengths, strategies, and opportunities. This facilitates a more holistic approach to national development. This section features the sustainability stories of the Ayala group of companies.
BPI Leads in Sustainable Energy Financing ›
---
The United Nations' recent declaration of access to water and sanitation as a fundamental human right is consistent with our commitments at Manila Water. Manila Water endeavors to do its share in alleviating the problem by taking the "triple bottom line" approach to address issues in areas where we operate.
This approach aligns economic viability, social responsibility, and environmental sustainability in all aspects of our business, creating shared value for the company and all stakeholders. moving forward, we shall continue to be guided by the triple bottom line as we sustain our business, the communities we serve, and the environment within which we operate.
Gerardo C. Ablaza, Jr.
President and CEO
Manila Water Company, Inc.
---
Our accomplishments reflect what we have done for our communities as a responsible citizen. In keeping with our thrust on sustainability, we made sure that our programs have the necessary support for long-term commitment and engagement, including care for the environment, entrepreneurship, youth development, and disaster response.
Ernest L. Cu
President and CEO
Globe Telecom, Inc.
---
IMI is deeply committed to sustainability as it strives to be a great company, one that keeps a balance between profitability and responsibility towards its stakeholders and the environment. Doing business today has gone beyond mere profit making. A business, to enhance its relevance, must become a productive force for change through sustainability initiatives. Doing business is beyond good governance. We want to make an impact on society and the environment, hence our paramount concern for the Ps—people (our stakeholders and the community), profit, and the planet.
Arthur R. Tan
President and CEO
Integrated Micro-Electronics, Inc.
---
Our established sustainability framework, which focuses on total customer experience, market expansion, reduction of our environmental footprint, and employee engagement, has been tested and proven to be the right combination towards sustainable banking. Our journey towards sustainable development will always teach us new beginnings that we will embrace and adapt. As such, our processes will undergo various stages of iteration to provide enhanced value to all our stakeholders.
Aurelio R. Montinola III
President and CEO
Bank of the Philippine Islands
---
Sustainability is a continuing journey for Ayala Land, and we will strive to constantly innovate and improve our sustainability performance and reporting going forward. Our challenge is in providing the right kinds of products that address the need to minimize the environmental impact of the communities we create and respond to the increasing demands of a growing market for sustainability. The need to address important social issues also remains a priority, along with the responsibility of ensuring the future viability of our business so we can continue to help uplift the lives of many.
Antonino T. Aquino
President and CEO
Ayala Land, Inc.
---