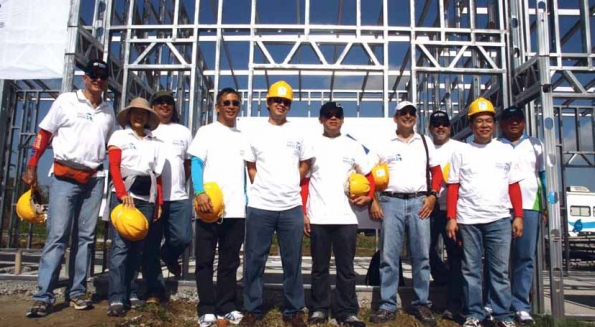 Our Sustainability Priorities
We seek to manage our environmental impact through adaptation measures and, in time, reduce our environmental footprint in relative terms. The Ayala group continues to grow and to diversify and so we are focusing on ways to manage the impact of our growth on the environment through greater efficiencies and programs on adaptation and mitigation.
We also seek to engage with groups and communities that lie beyond our traditional service networks, such as our overseas Filipinos, communities at the base of the economic pyramid, and micro-entrepreneurs. We have started to offer new products and services that meet the needs of these underserved sectors of Philippine society and it has proven to be a new driver of innovation in our group of companies.
We seek to utilize corporate social responsibility to extend our reach and create greater impact. Just as success is no longer measured only by economic growth, corporate social responsibility has evolved beyond its traditional definition into more strategic collaboration models such as partnerships between public and private sectors and the academe and industry. Our practice of corporate social engagement is built on the foundation of shared value for the company and all stakeholders throughout the entire business chain.