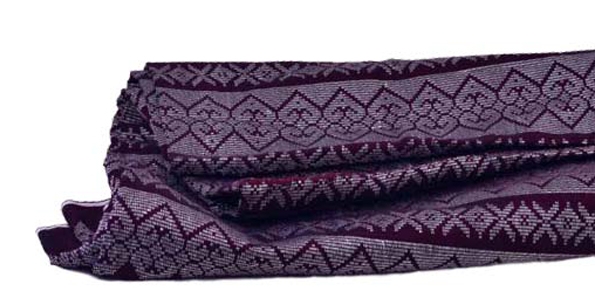 Ayala Foundation Innovates for Social Good
Ayala Foundation, Inc. (AFI) spearheads the development of social technologies that provide simple and scalable solutions to challenges in education, environment, and entrepreneurship. The foundation also effectively harnesses the capacity of concerted effort to create broader and more immediate positive impact. It is the lead agency in several consortia addressing Philippine social development issues.

AFI's entrepreneurship program is managed by Ayala Technology Business Incubator (AyalaTBI). AyalaTBI promotes the use of information and communications technology (ICT) in providing innovative and economically viable solutions to problems in Philippine society such as access to education, food security, and social cohesion.
Fostering Social Cohesion
Two business startups at AyalaTBI utilize the power of ICT to foster social cohesion in potential conflict areas. PeaceTech uses technology and dialogue to build respect and understanding between Muslim and Christian youth. Optiserve Technologies, Inc., addresses productivity challenges in the agribusiness sector to help arrest inequities in food distribution.
PeaceTech was founded in 2006 to teach peace education and tackle the structural causes leading to conflict. In the Philippines, religion has long been a source of conflict and a lack of knowledge can perpetuate division through generations.
With its vision to create a global community that thrives on mutual respect, understanding, and peace, PeaceTech links young and underprivileged students from Metro Manila and Mindanao through technology and promotes dialogue to break this cycle of discrimination.
Through classroom video conferencing, mass video conferencing, and social networking sites, issues on racism, discrimination, prejudice, and conflict are openly discussed to enable people to experience commonality with other groups. Thus, PeaceTech works closely with the Department of Education and the Office of the Presidential Adviser on the Peace Process.
PeaceTech also facilitates teacher training on peace education. Approximately 15 high schools and colleges from different cities in Metro Manila, Zamboanga, Iligan, and General Santos City have been connected with their respective partner schools. Fifty schools have also participated in video-conferencing events on peace education, and youth leaders of Manila and Mindanao have joined workshops on how to use technology for peace-building efforts. The workshops encourage students to create their own community peace projects based on the program lessons. Since its inception, PeaceTech has engaged around 15,000 students nationwide.
Cognizant of the value of information-driven decision making in agriculture and fisheries management, Optiserve Technologies, Inc., uses ICT to support the poverty alleviation agenda of the government. It designed, developed, and deployed the ePinoyFARMS system to boost productivity and address food security issues that can lead to social discord.
As of end-2010, Optiserve, in partnership with the Department of Agriculture- Bureau of Agricultural Research, has rolled-out ePinoyFARMS in 32 regional research centers, providing a business process automation-system and a decision-support tool to aid in the planning and program monitoring of the agency.
Optiserve's ePinoyFARMS has also been adopted by the united Coconut Planters Bank's Coconut Industry Investment Fund for its farmers' agribusiness projects and was put into operation in 14 Philippine provinces for their copra trading. It worked with the Bureau of Agricultural Research for its community-based project monitoring and evaluation requirements.
Democratizing Knowledge and Information
AFI believes in the role of education in economic well being for long-term development. It has programs that enhance the public educational system at the grade school and high school levels, discussed elsewhere in this report. AFI's AyalaTBI, in turn, supplements the needs of other sectors for more advanced information, including its own network of business startups.
Babypips.com is an easy-to-understand guide that teaches beginners how to trade in the foreign exchange market. Online information on currency trading is limited and quality is inconsistent. Babypips.com is a complete educational resource for all novice Forex traders and seeks to protect beginning traders.
Another startup, Trade Channel, provides Filipino authors, as well as the academe, with a convenient and cost-effective digital platform and web portal for the publication, sharing, and promotion of Philippine educational materials.
At present, AyalaTBI supports the growth and development of 27 business startups, including PeaceTech, Optiserve, Babypips.com, and Trade Channel through academic and industry partnerships. They are hosted in four incubator facilities located at the University of the Philippines (UP) in Diliman, UP Cebu, and the Asian institute of Management.
AyalaTBI has year-round education and networking programs such as TechBootCamp, a training program that helps startups launch their business ideas into profitable ventures; and Innovation Forum and Kape+Teknolohiya, which serve as platforms for interaction among stakeholders in science and technology, funding, and entrepreneurship, as well as venues to discuss innovations and trends in technology and entrepreneurship.
In 2010, AyalaTBI conducted five TechBootCamps where a total of 77 business ideas were pitched; six Kape+Teknolohiya networking sessions; and six Innovation Forums. It has received steady support from industry leaders and known tech-visionaries who wish to encourage technology-enterprise development in the Philippines.